Established in 1876, Cambria, California once was a stomping ground for Chumash Native American, some of the earliest American settlers. Shortly after this, The Oceanic Quicksilver Mining company set up shop and employed over 300 people creating the largest mine in the area and the 6th largest in the world. Cambria is best known for the Hurst Castle, which was built in 1958. http://hearstcastle.org/
In October, Ramsey Asphalt set out to this rare and beautiful part of the country to bring private land owner, Phil Larson's road up to California fire standards with a brand new weather road chip seal. Spanning 2 days and a crew of 10, the Ramsey team worked on a side of cliff administering the process.
Chip Seal was a perfect choice for this low traffic roadway. This low cost road maintenance treatment eliminates the need for crack sealing while providing good skid resistance.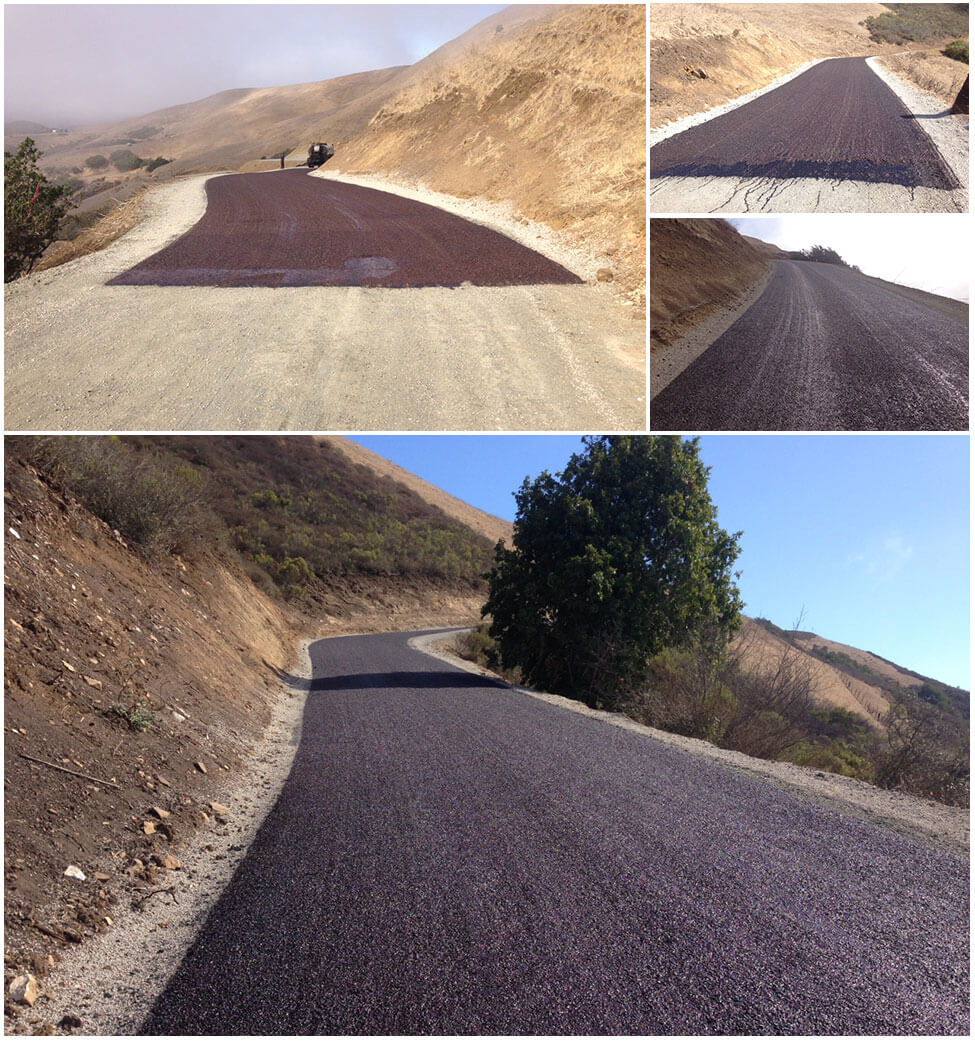 If your "road less traveled" is in need of resurfacing, contact Ramsey Asphalt for a free quote!
Ramsey Asphalt is a full-service asphalt paving company servicing the central coast since 1999 with offices in Santa Maria and Santa Barbara, California. Service area includes: Santa Maria, San Luis Obispo, Santa Ynez, Paso Robles, Lompoc, Goleta, Montecito, Santa Barbara and Ventura County.