Scenic Alisal Road given new life with fresh Chip Seal
About halfway between the bright lights and traffic of Los Angeles and the hills of San Francisco, lies Solvang California. A Danish village in Santa Ynez Valley that is a post card come to life. Visitors flock to this gem of town for Santa Barbara County wine tasting tours, bike rides, Segway tours among other things, and to just relax. Needless to say, here at Ramsey Asphalt we were elated to be able to work on Alisal Road!
With the rolling California hills and a serene lake in the distance, Ramsey Asphalt had the opportunity to make the 187,000 square feet of road look its very best and also get it up to regulated safety standards. This multiple acre landscape was ready for the new chip and fog seal. Normal chip seal is naturally light in color and the fog seal is what gives that the deep black coloring.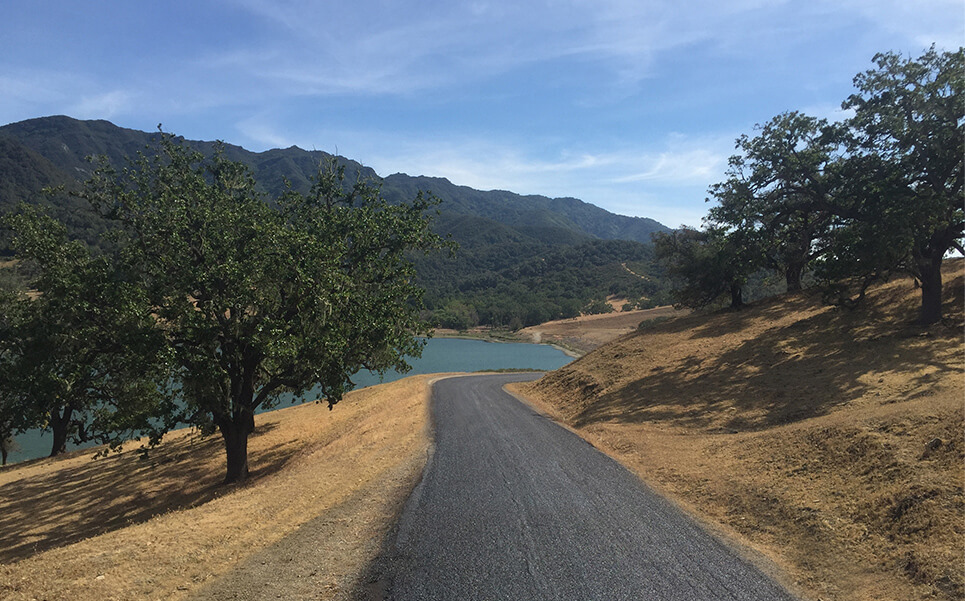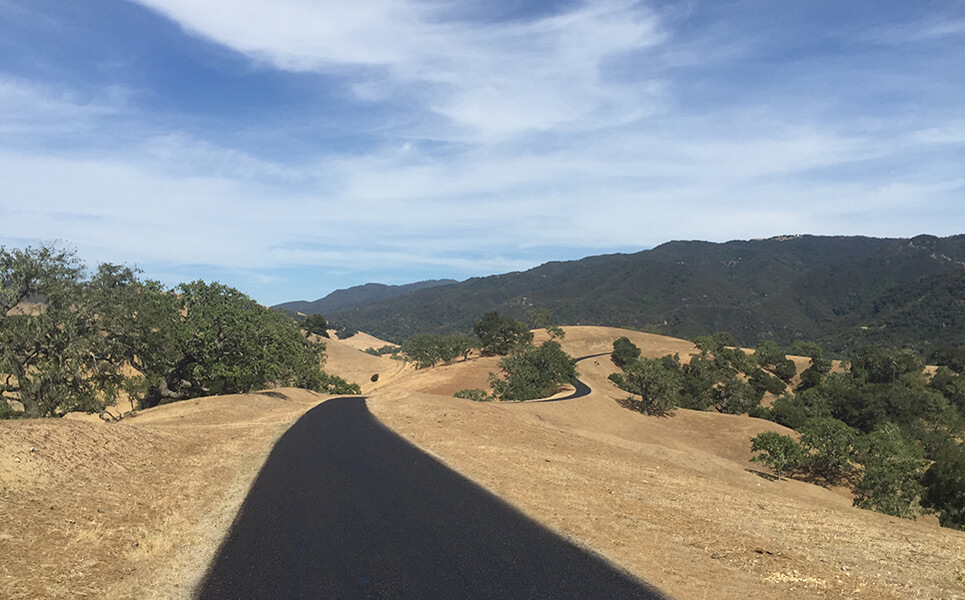 Chipseal (also chip seal) is a pavement surface treatment that combines one or more layer(s) of asphalt with one or more layer(s) of fine aggregate. In the United States, chipseals are typically used on rural roads carrying lower traffic volumes, and the process is often referred to as "asphaltic surface treatment". A fog seal is a light application of a diluted slow-setting asphalt emulsion to the surface of an aged (oxidized) pavement surface. Fog seals are low-cost and are used to restore flexibility to an existing pavement.
Specializing in these techniques, Ramsey took a week of time and a 10 man crew out to the scenic marvel and got to work. As you can see, Alisal Road is now a surface you'll want to drive on!